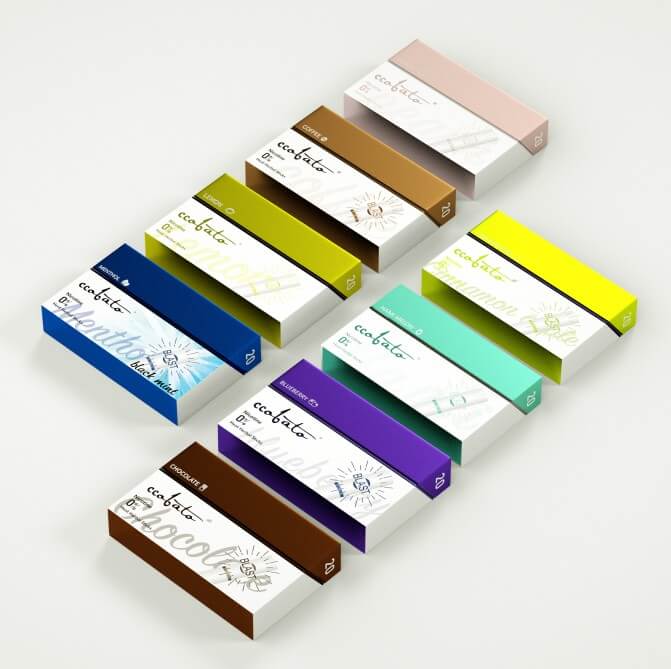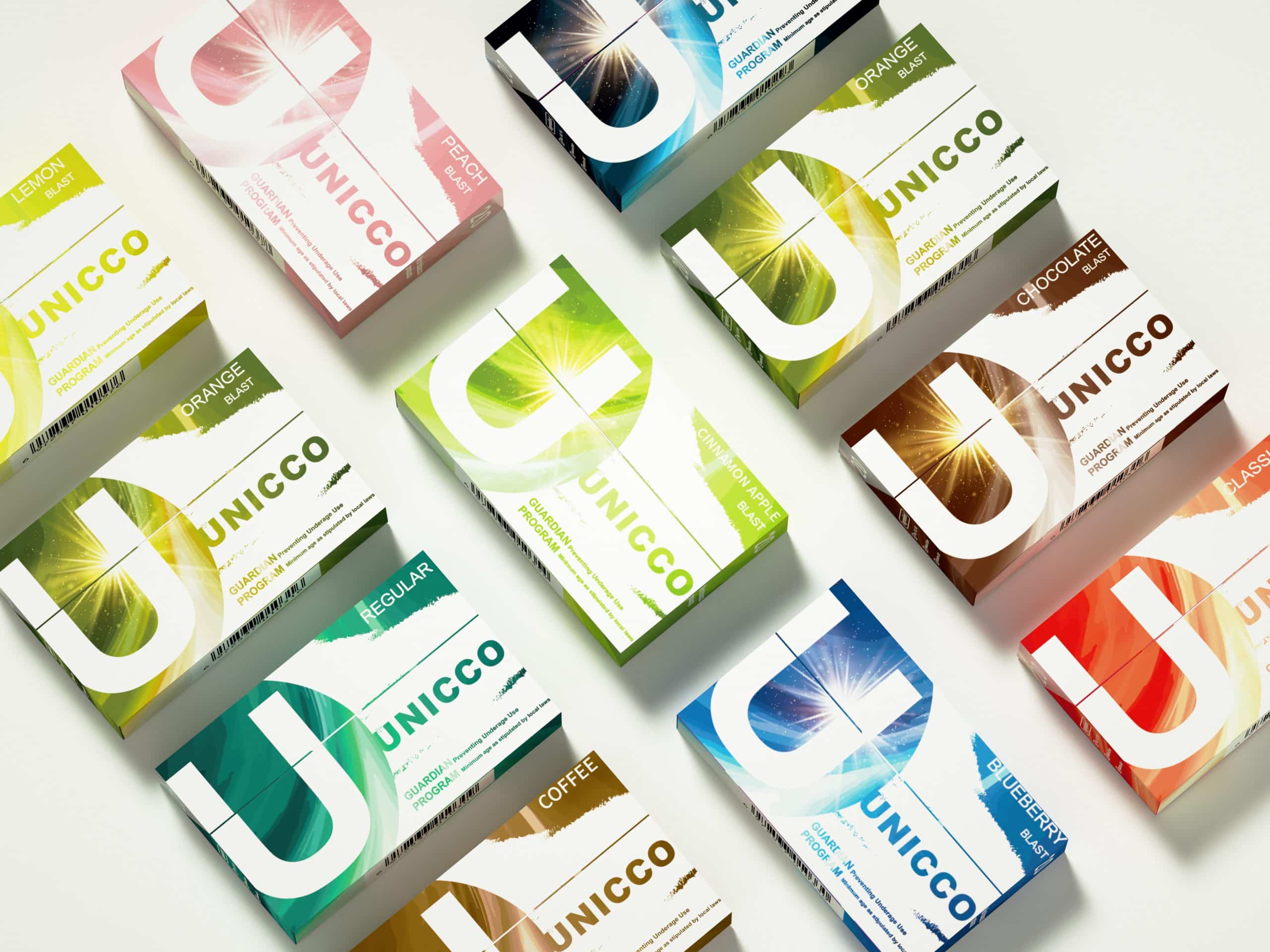 Ccobato Nicotine-free Heated Herbal Sticks
Unicco Heated Herbal Sticks with Nicotine
Slide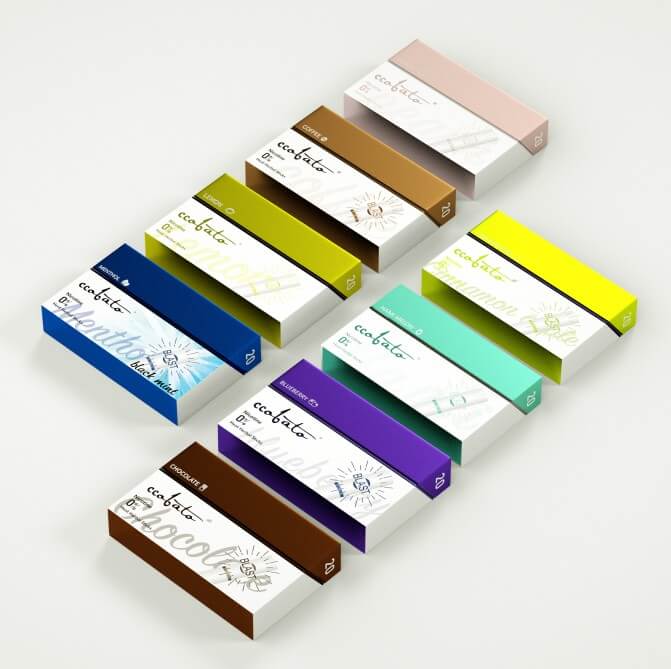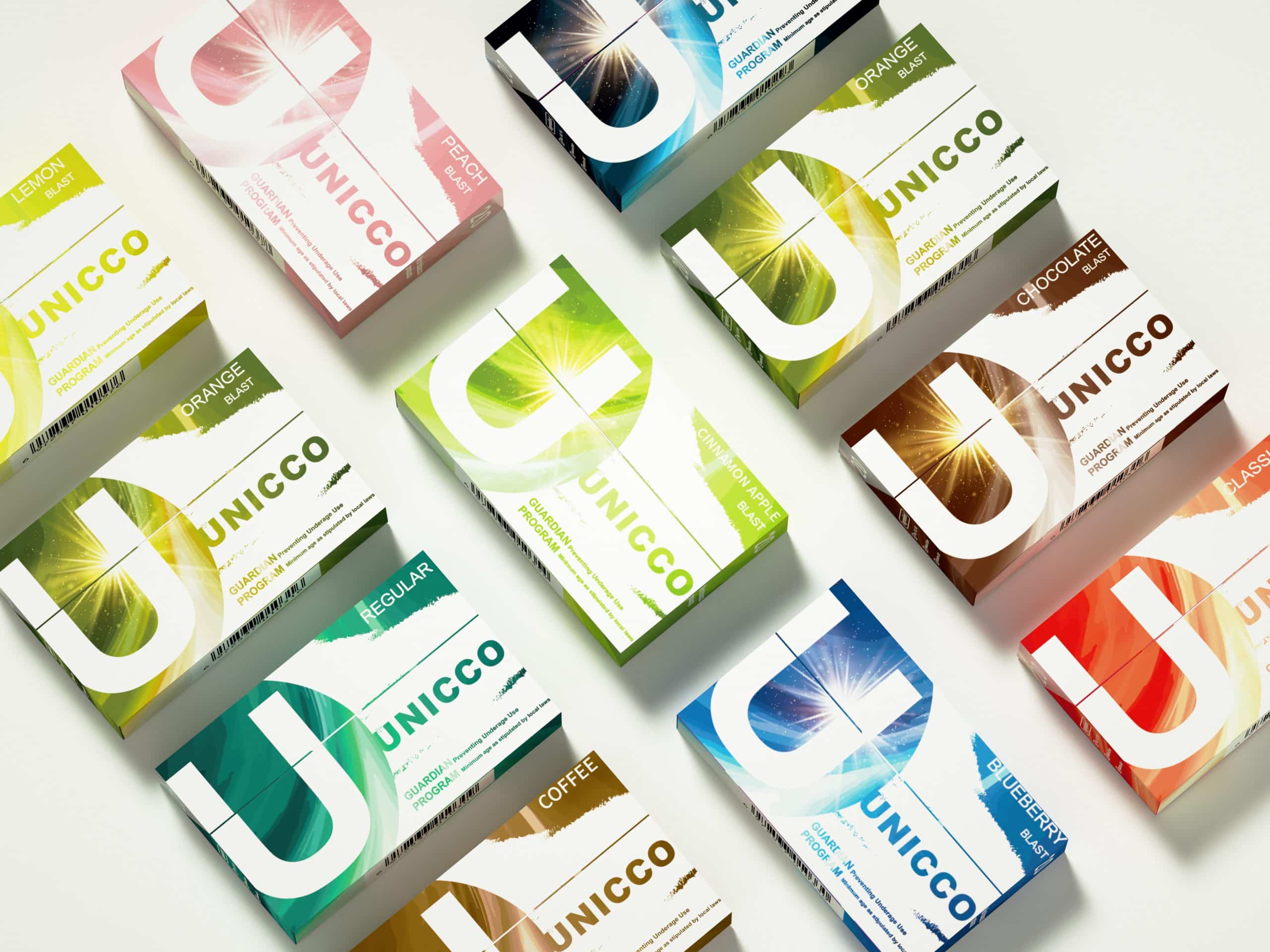 Ccobato & Unicco Heat-Not-Burn Herbal Sticks (E-Cigarettes & Non-Heated-Tobacco Products)
· Patented process and real smoke taste: The taste is similar to that of a traditional cigarette. With a patented process of ultra-microcellular technology, we can provide you with the most similar tobacco-like taste.
· Tobacco-free: Neither Ccobato nor Unicco herbal sticks contain tobacco so they would be the good choices if you want to lower your nicotine level or quit your addiction to nicotine.
· Nicotine-free or nicotine salt options: Ccobato Herbal Sticks do not contain nicotine nor cause addiction problems. Unicco Herbal Sticks contain nicotine, which is closer to the taste of a traditional cigarette and can give consumers more satisfaction.
· Throat Hit: Even when smoking, you may feel it hits your throat and be happy with the soft taste.
· Tea materials: The tea, a natural herb, is used as the base material. Supplemented by advanced food technology, both Ccobato and Unicco would help consumers have unique experiences.
· A variety of unique flavors: The flavors are rich enough to meet your different needs. Ccobato Herbal Sticks come in different flavors like lemon, coffee, cantaloupe, blueberry, peach, chocolate, menthol, cinnamon, and apple. Unicco Herbal Sticks come in various tastes such as cinnamon, apple, classic, orange, original, cantaloupe, and peach. Try different flavors, and you may find what you have in mind.
· Compatible with most heaters on the market: Ccobato and Unicco herbal sticks are compatible with most heat-not-burn devices. It's easy to clean without dropping residue.
· Silicone-free: High-temperature resistant paper rolls are used as a cooling layers without fear of toxic substances or odors from melting silicone.
· Ingredients: Quality tea, vegetable glycerin, propylene glycol, edible spices. Unicco also contains nicotine salts.
Product Description
Ccobato replaces the irritation of traditional tobacco with a deep processing of herbs and innovative extraction techniques and processes, achieving a detoxifying effect. When the stick is heated, the herb's active ingredient is extracted by aerosol and then accumulated in the mouth, nasal cavity, and lungs, and gradually absorbed by the body.
Due to the excellent adsorption, filtering and purification structure, the byproduct emanated during heating can be filtered and damped, reducing the harm by more than 95% compared with a traditional cigarette.
Tea is rich in tea polyphenols, alkalis, amino acids and minerals. It can lift mood, reduce fat, provide antioxidants, and relieve addiction.
Our company has a food-grade dust-free workshop. which can perfectly restore the taste of products through the patented multi-stage process and maximize the preservation of the original tea flavor and beneficial ingredients.
Ccobato Heat Herbal Sticks and Unicco Heat Herbal Sticks are worth trying!
Test Reports
Ccobato VS Conventional Cigarette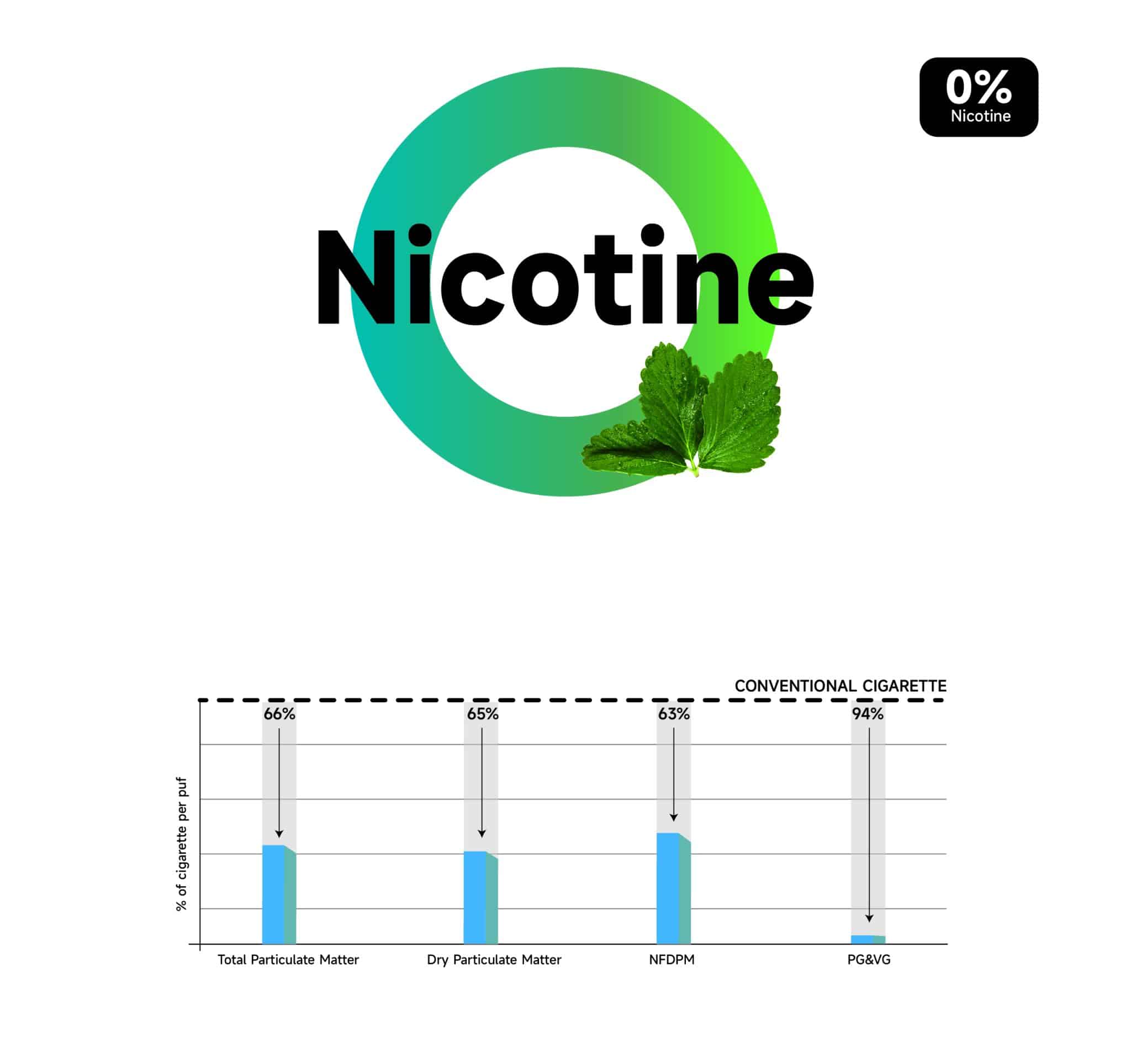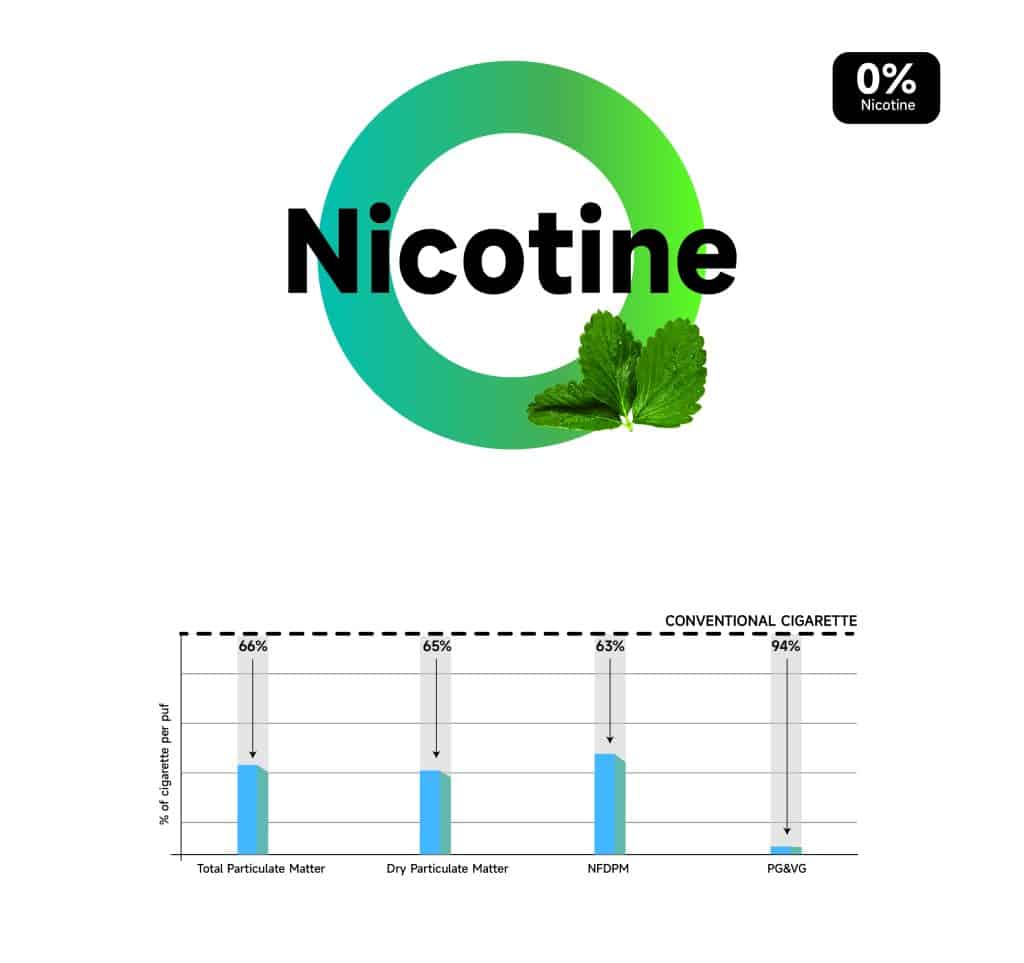 Unicco VS Conventional Cigarette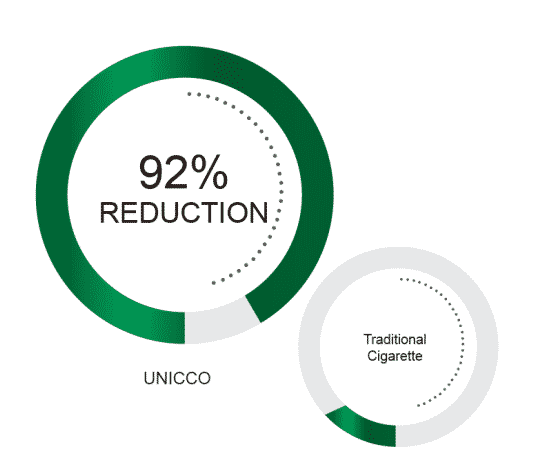 The third party test report shows that the traditional cigarette (3R4F) has a flue gas concentration of about 800, the cell survival is about 8%, and the cell survival of Unicco products is 92%. It proves the relative safety of Unicco products.
The composition of the carbon monoxide produced by Unicco is strikingly different to that of a traditional cigarette.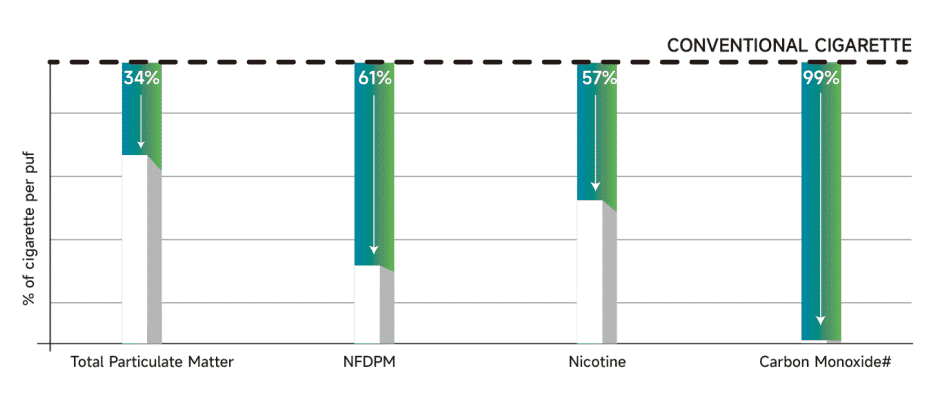 How to Buy
For distributors or resellers
Currently, the product is available for purchase by distributors or resellers only. The minimum order quantity is 100 boxes (2000 sticks). There are 10 packs in each box and 20 sticks in each pack. Delivery capacity can be up to 700,000 boxes per month.
For individual buyers
Please purchase the product from your local distributors or resellers.
Become a distributor or reseller
To become our distributor or reseller, please contact us.
For brands who want to develop similar products, please contact us. We listen to every customer's needs and opinions. So, do not hesitate to contact us.
Safety Information, Considerations, Disclaimers
● These products are not cigarettes, and Ccobato herbal sticks do not contain nicotine, so there may be no legal age limit in your area. But we do not sell any of our products, including Unicco which contains nicotine, to minors under the age of 18.
● Keep out of reach of children. Children may swallow it. Seek medical attention immediately if swallowed.
● Please do not ignite this product with fire.
● Make sure to insert it straight and vertically without distorting it.
● Avoid excessive or prolonged inhalation.
● Do not disassemble sticks or heaters.
● Do not use this product if you are pregnant or nursing or have respiratory conditions such as asthma.
● If you are taking medication or have a medical condition, consult your physician before consuming this product.
● If any physical abnormalities occur, discontinue use immediately and consult your physician.
● Do not store in direct sunlight, in hot and humid areas, near a fire source, or in vehicles under the hot sun. Store at room temperature before consumption.
● If an abnormal condition, such as damage or odor, is detected, discontinue use immediately.
● Do not use this product in public places such as railroad stations, airports, hospitals, places where smoking is prohibited or places where it may be disturbing. There are no legal restrictions in some areas, but the aerosol would be generated when smoking. Therefore, please check in advance and observe public decency.
● The product information on this website is for your product selection only and cannot replace the opinion of qualified expert professionals such as doctors, pharmacists, etc.
● If you are allergic or pregnant, please consult your doctor before purchasing.
● We recommend the use of original heat devices or recommended heat devices. Although this product is compatible with some other brands of heat devices on the market, we are not responsible for any failure or damage to other brands of heaters caused by the utilization of this product.
● Website Disclaimer: although we make every effort to ensure that the product information is accurate, we may change the ingredients of our products and may not update them on our website in time. As a result, actual product packaging and materials may contain more or different information than stated on our website. The final information is subject to the actual product description.