This is the newest introduction to Ccobato's products. It will give you plenty of tips to read this article and https://www.ccobato.com/products/. Now come and check!
Some important points you should know before reading on
In order to learn Ccobato very quickly, here are some crucial things we suppose you should know first:
1. Ccobato focuses on research and development of heat-not-burn herbal sticks. There are nicotine and non-nicotine series available. Unicco is the brand name for nicotine herbal sticks whereas Ccobato is for nicotine-free series.
2. Ccobato's sticks are compatible with almost all heating devices on the market, including blade, needle and induction heaters.
3. For users who have used Ccobato's offerings previously, we really want to inform you that Ccobato's products have substantially improved in quality and taste as a result of constant research and development. Without the impurities of the first generation products, the base material is much cleaner, and the problem of oil seepage is almost solved.
Product features:
The following are the major characteristics of Ccobato's products:
1. Harm reduction: Heat-not-burn sticks are not directly burned, but release the smoke by heating, which greatly reduces the harm. In addition, compared to the tobacco sticks on the market, Ccobato is dedicated in herbal sticks which have a lower level of harm.
2. Meet the needs of smoking cessation. Ccobato's products are available in both nicotine and nicotine-free varieties. For smokers who want to quit smoking, the appropriate nicotine content can help them to do so without experiencing withdrawal symptoms.
3. Good taste. Many heavy smokers who use electronic cigarettes often complain that the flavor is not good and they are unable to quit smoking. Through years of research and development, Ccobato's sticks have been considerably enhanced to create a good flavor to better help smokers quit smoking since it would be easier to quit smoking with a good-tasting harm-reduced cigarette stick.
Ccobato's four product lines:
Ccobato's herbal sticks are compatible with blade, needle and induction heating devices. Ccobato focuses on developing the best flavor with precious herbal raw materials. And now the company has developed four mature product lines to satisfy the needs of customers worldwide.
Nicotine-free series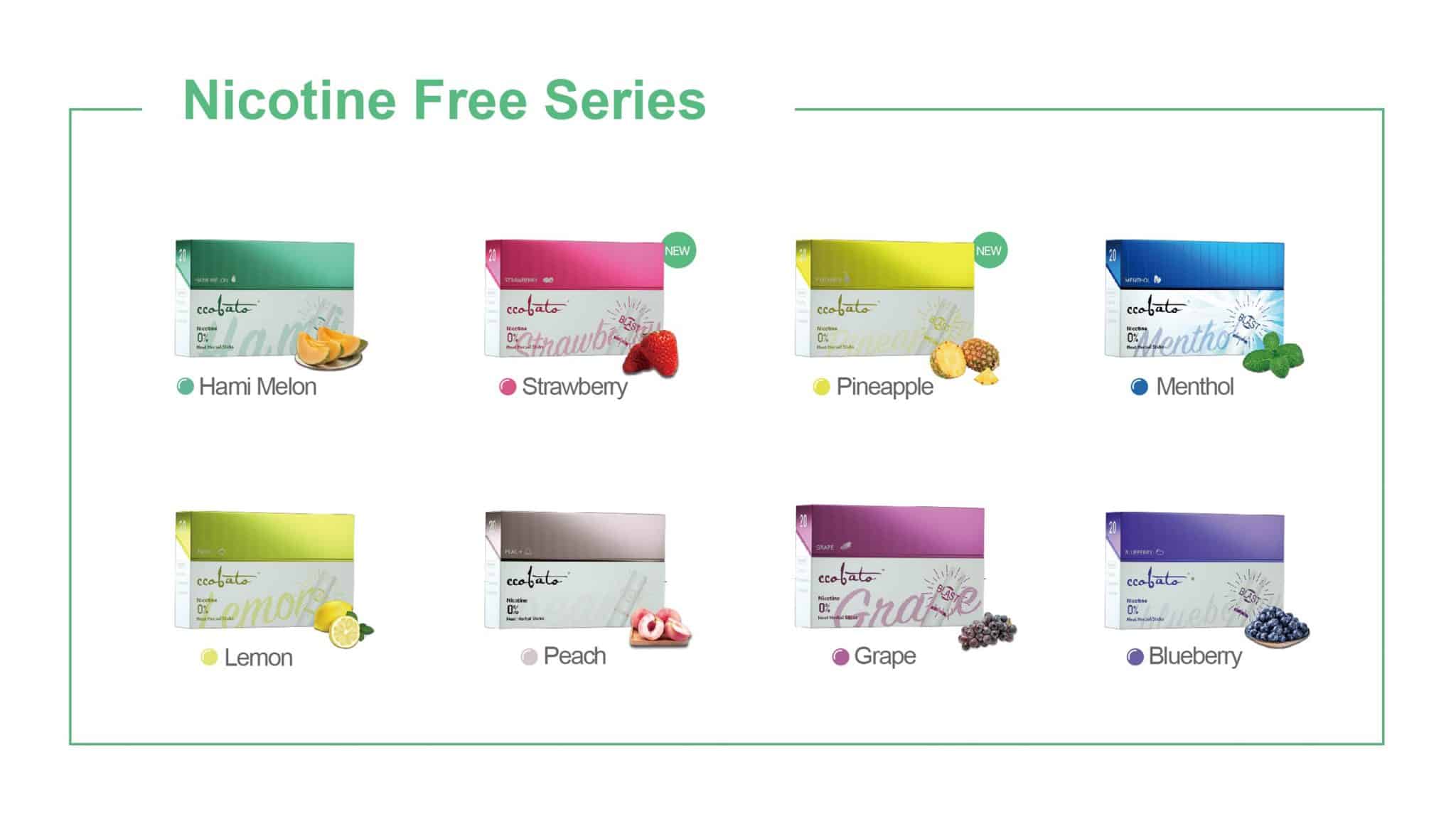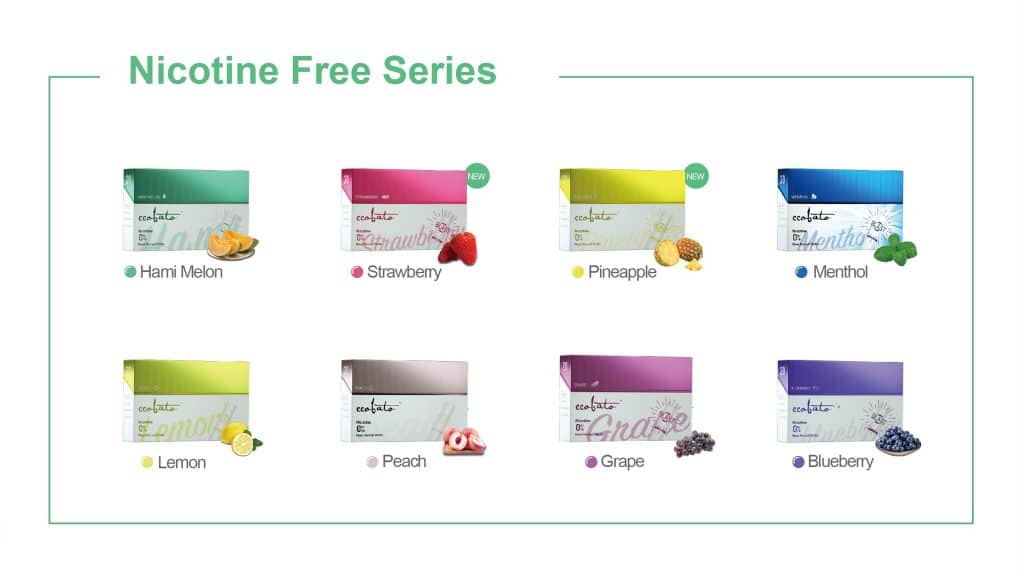 Pronounced and well-defined fruity flavor together with sweetness and coolness. The substrate is clean without impurities. It doesn't contain tobacco extract. This series would be more appropriate for group who propose healthy life style and cease to smoke.
Nicotine-containing fruity series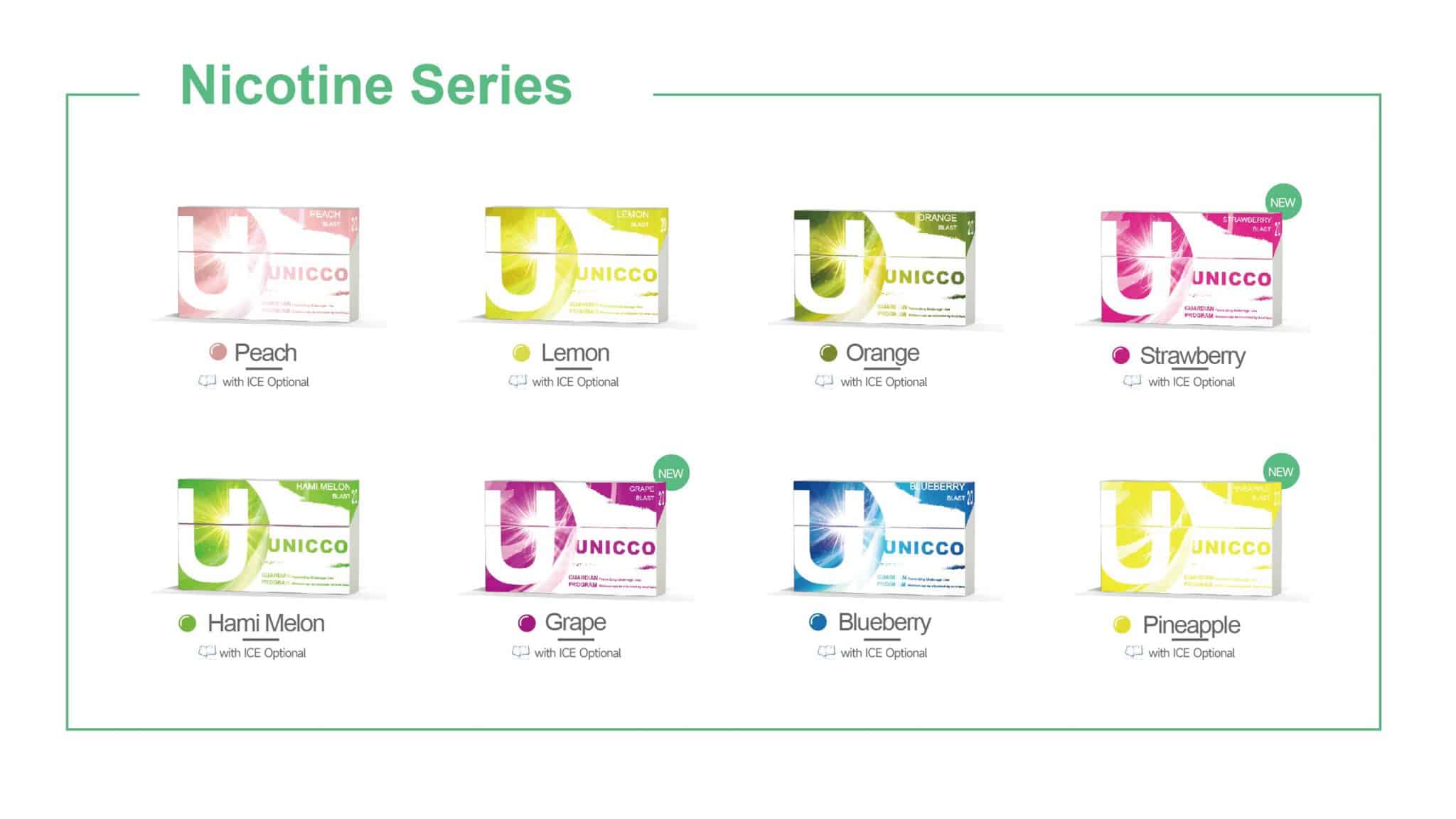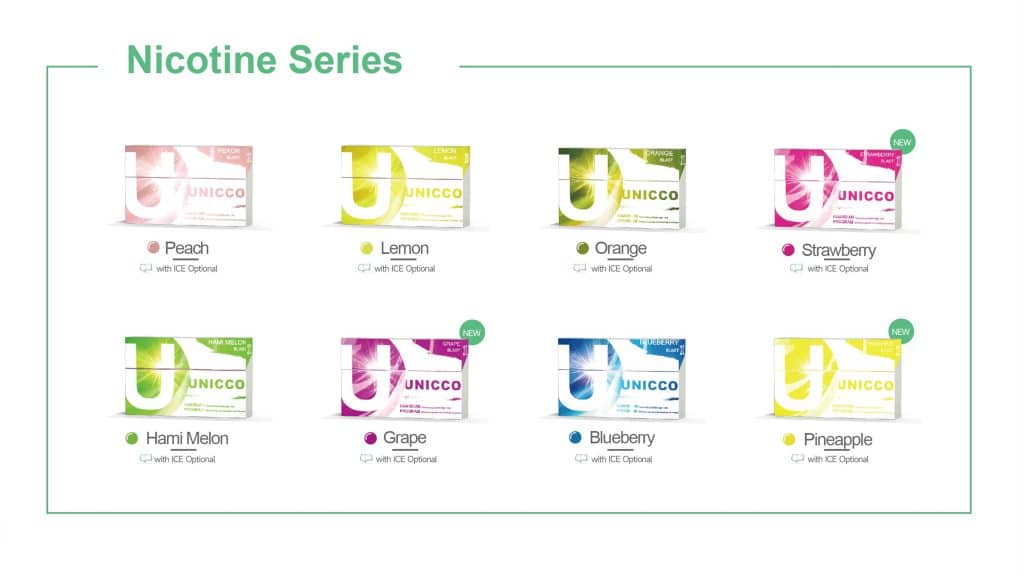 The fruity flavor is increased and distinct. Additionally, the sweetness is increased while the coolness is decreased. The substrate is clean without impurities. From the perspective of flavor reference, it will be more preferred by European vape lovers and people who like fruit-flavoured htps.
Heets-like series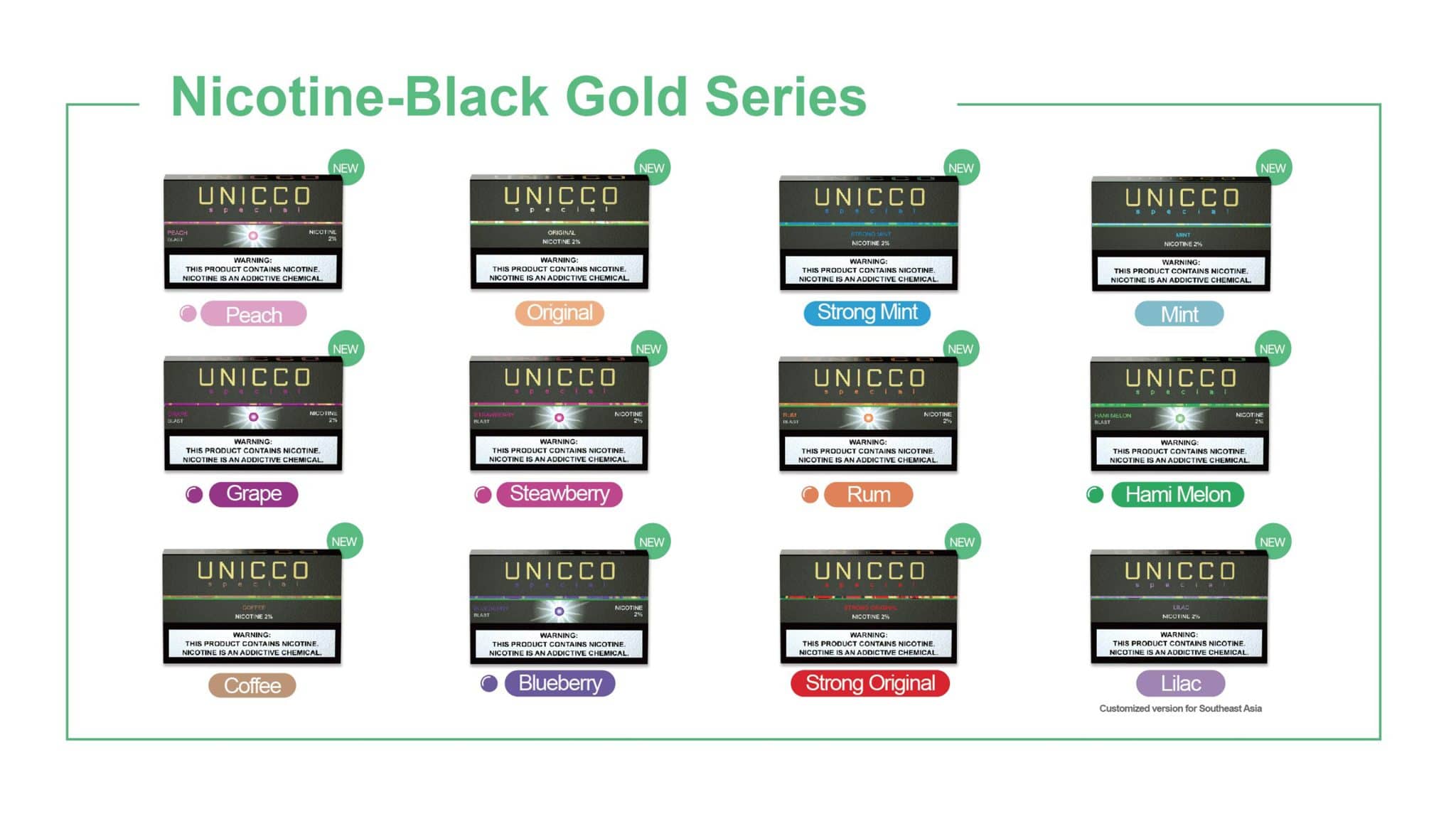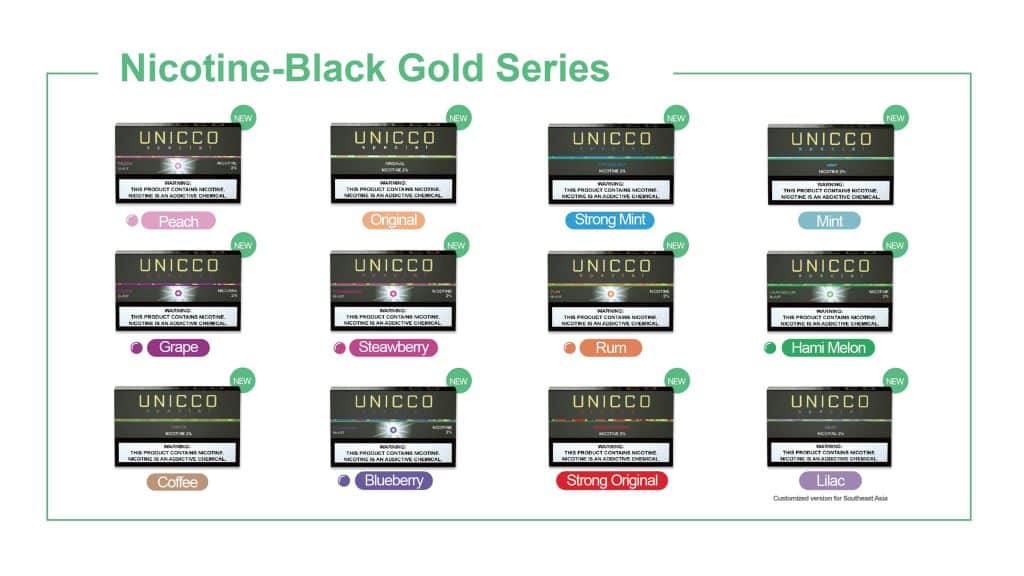 It contains tobacco extract, full of rich tobacco aroma and fruity sweetness while the fruity aroma is not pronounced. The highlight of this series is that it achieves 60% of tobacco taste with herbal materials. It is recommended for those who like cost-effective heated tobacco product.
Tobacco series
It uses carefully chosen, premium tobacco leaves as raw materials, which makes rich, full and smooth tobacco aroma and taste. It is the best heated tobacco product ever made, which is intended for IQOS users. Note: Picture is not available for this series currently.
It is a reminder that the previous three series are products made of herbal leaves while the tobacco series is based on tobacco materials.
Policies in different markets and product lines recommended
Regulations and policies differ between nations and regions, particularly when taking into account the tax on tobacco and nicotine-containing products. Here, we outline some key policy options along with the version that is best advised in each circumstance.
Herbal sticks (Whether they include nicotine or not) are taxed at the same rate as tobacco sticks, and both cannot have fruit flavors.
We recommend nicotine-containing fruity series sans fruity capsule under this legislation. It targets at users who prefer e-cigarette flavor. The product has sweetness and coolness without fruity flavor or menthol. The smoking experience is pleasurable.
Herbal sticks (whether they contain nicotine or not) are taxed at the same rate as tobacco sticks. Herbal sticks can have fruity flavor while tobacco sticks can't.
With this policy, it is advised that nicotine-containing fruity series should be tried.
Herbal sticks (whether they contain nicotine or not) are taxed at a lower rate than tobacco sticks, and both can have the fruity flavour.
Heets-like series or nicotine-containing fruity series are most recommended.
Herbal sticks without nicotine are taxed at a lower rate or not at all, but herbal sticks with nicotine are taxed similarly to tobacco.
Nicotine-free fruity series is most recommended.
Herbal sticks are not legal or nicotine-containing herbal sticks are not legal, but tobacco sticks are legal. 
Then tobacco sticks are the most recommended.
Summary
Ccobato has formed complete product lines after years of research and development. With the goal of establishing a smoke-free life and supporting individuals who want to quit smoking, Ccobato herbal sticks are confident in becoming the first in the field of herbal-made sticks, using the greatest raw materials and providing the best quality flavors. Just contact us, or leave a comment below.